5 Extra Shit Happens Cards + 3 Extra Figurines
Now you can make your Dealer's Cup board game even more fun! You may already know the current Shit Happens cards and figures, but now you can also expand these with extra cards and extra figures.
5 extra Shit Happens cards
You expand your Dealers Cup board game with 5 additional Shit Happens cards. These are not standard in the game and are newly conceived and printed to make the board game even more varied. This way the fun level is even higher and you will have a game adventure that will be unforgettable.
The 5 additional Shit Happens cards are:
Alcohol Inspiration
CBD
Lockdown
The Breakthrough
The Great Dream
Choose to receive the cards in English or in German.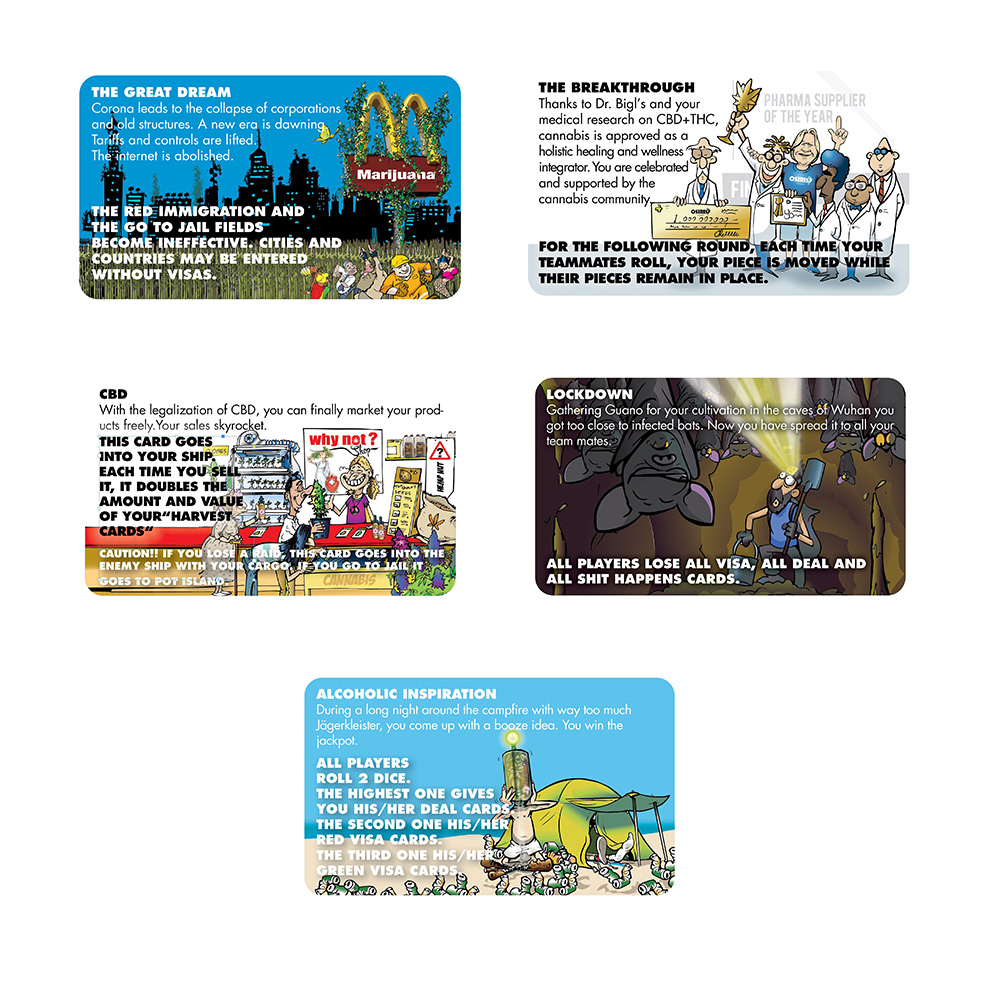 3 extra Figurines
The playing figures that come with the Dealers Cup board game are of course already humor den top, but it can be even more fun! With these 3 new playing figures, you have more choice to choose a playing figure to play with. These 3 additional playing figures make Dealers Cup feel like you are playing the game again for the first time. Choose from one of the new figures and be the Superdealer!
The 3 additional figures are:
Shaman woman
Smoking woman
Gardener man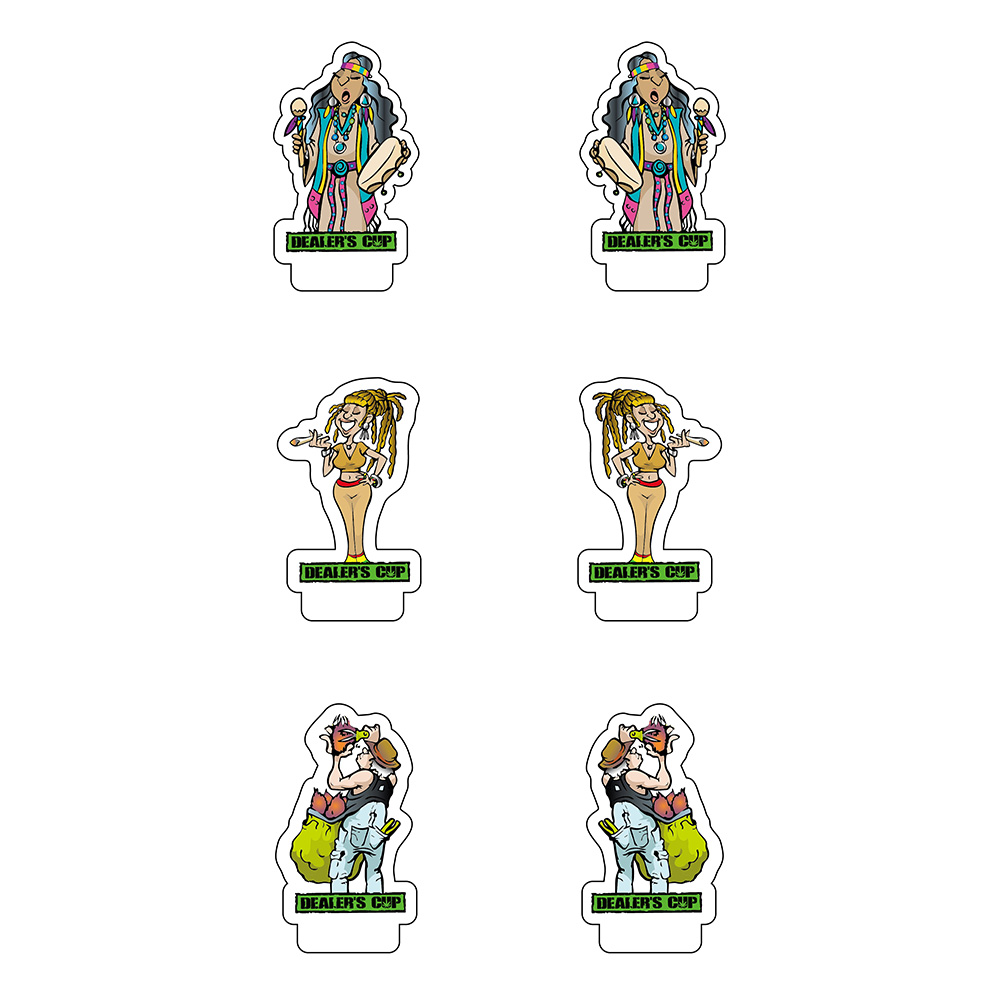 Dealer's Cup board game
The Dealers Cup board game is one you'll never forget. You buy, sell and steal fictional cannabis and try to become the Superdealer. Each round is another emotional roller coaster where you might lose everything in your cannabis boat, or sell so much that you immediately complete your cargo list. Don't have Dealers Cup yet? Then go straight to the board game, because you don't know what you're missing!